Summer may be over, but there's still plenty to see and do across Prince Edward Island this fall! 'Tis the season to celebrate cozy sweaters and hot drinks, the bounty of the harvest, and Mother Nature's bright, bold colours.
Whether you're an avid golfer, a local-loving foodie, a hands-on adventurer, or a discerning shopper, now's the time to explore PEI. And while you're out and about, remember to support the many local businesses that make Canada's Food Island such a special and unique place to live and visit.
Need some ideas on how to discover or rediscover the Island this autumn? Keep on reading, we've got oodles of inspiration.
1. Enjoy a Staycation
You don't have to go far to enjoy a getaway! The Island may not seem 'that big', but we reckon there are plenty of pockets you've yet to fully explore. A staycation affords you the opportunity to get up close and personal with any region of the Island – from 'Up West' to Points East, the South Shore or North Shore, or one of our two seaside cities.
Enjoy a leisurely weekend (or longer!) of sleeping in, visiting local gems you've heard about but never been, and rediscovering the beauty of PEI in the fall.
Book your staycation before the end of March and take advantage of a Stay & Savour package – stay 2, 3, or 4 nights at a participating accommodation and you'll get FREE Canada's Food Island gift cards.
PLUS, you can look forward to staying at an accommodation that's perfectly suited to your style – from a modern downtown hotel to a cozy cottage on the water, a geodesic dome in the forest, or a lighthouse overlooking red sand shores.
2. Get on the Golf Course
Did you know PEI has over 400 fairways and more golf courses per capita than any other place in Canada?! Fall is the perfect season to hit up your favourite courses or take your clubs out for a spin at a course you've never been to before.
Make a date with your spouse or round up your best bubble buddies, hit the greens, and admire PEI's autumnal colours as you tee up for your next birdie or eagle. Check out which golf courses accept Canada's Food Island gift cards and book yourself in for a game!
3. Visit Local Markets

Pay a visit to your favourite farmers' market and stock up on fresh produce, local meats, artisan food products, craft brews, and more. You'll find all the fixings you need to create a locally-sourced weekend feast or to whip up a family-friendly meal during the week!
Concerned about the crowds? Island farmers' markets have been adapting to the new reality of COVID-19. You'll find new procedures and heightened sanitization practices at your local market.
Want a contactless market experience? Check out the Charlottetown Farmers' Market's new online marketplace, CFM2GO. Featuring over 400 products from 35+ vendors, you'll find everything you need for a local feast. Best of all, you can use your Canada's Food Island gift card to place your online order! Shop local, shop safe!

4. Shop Local and Find Treasures

Christmas is just around the corner! Get your shopping wrapped up early, so come December you can sit back, relax, and enjoy a cuppa hot chocolate.
PEI has loads of locally-owned shops filled with unique treasures for everyone's Christmas wish list – from hand-crafted jewelry to authentic food products, clothing, pottery, toys, and much more! Of course, the fall is also a great time to treat yourself to a shopping spree – just sayin'.
Have someone who is hard to buy for on your Christmas list? Consider giving them Canada's Food Island gift cards, which are redeemable at over 150 local Island merchants. Or use the card yourself to get all your shopping done while supporting local!
5. Visit New Restaurants and Your Favourite Go-Tos
Fall marks the peak harvest season on PEI and is the perfect opportunity to savour the Island's local flavours. Why not finally pay a visit to that restaurant you've heard a million great things about, but never been to?

You know you're going to be wowed, especially when our talented and creative Island chefs have a bounty of the best PEI ingredients at the ready.

And don't forget to support your favourite cafes, restos, and pubs too! They'll love you for eating local. Pssst… you can use your Canada's Food Island gift card at over 60 participating eateries, breweries, and take-out spots.
6. Take an Adventure, PEI-Style
Forget the idea that adventures have to be adrenaline-pumping or heart-stopping. Adventuring is about experiencing new and novel things. But mostly it's about making unforgettable memories.
Here on Canada's Food Island, you'll find opportunities for adventure everywhere you look and even when you're not looking!
Get out on a fishing boat and haul in your lunch. Take the kids to a petting farm filled with friendly goats and other cuddly animals. Turn off your GPS and find a red dirt road to travel down. Or turn your GPS on and go geocaching. You get the idea!
7. Enjoy Take Out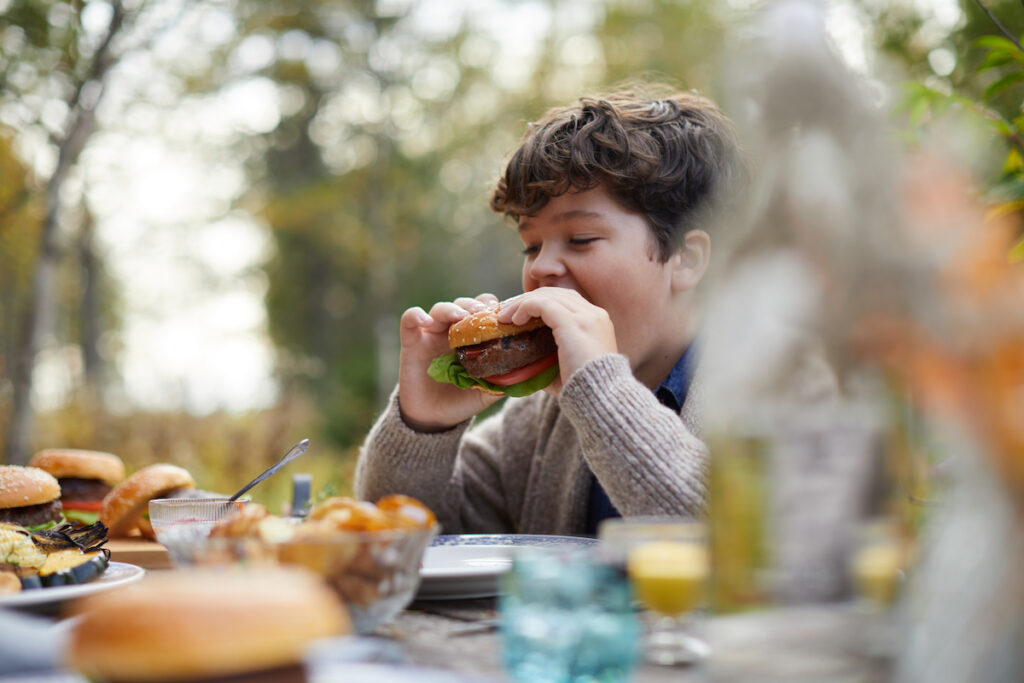 With school back in session and summer vacation days a thing of the past, now's the perfect time to celebrate the brilliance of take-out! Skip the rushed supper prep (and clean-up), and order up dinner from your favourite local restaurant. Enjoy it picnic-style or in front of a cozy fireplace.

And while you're enjoying your meal, take a moment to marvel at how quickly and adeptly our Island restaurateurs pivoted at the outset of COVID-19 to provide takeaway options and easy online ordering. They elevated the take-away experience to a whole new level and given Islanders the opportunity to continue supporting local throughout the pandemic.
8. Go on a Craft Brewery Crawl…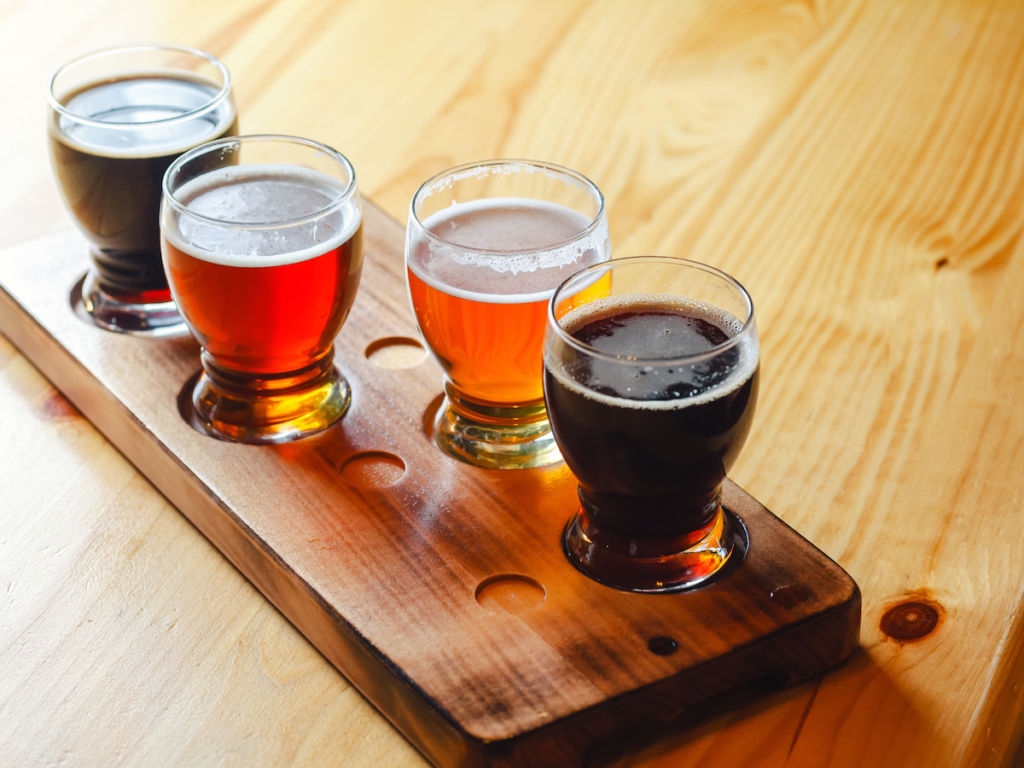 Find yourself a designated driver (draw paper straws if you must) and get set to discover PEI's ever-growing craft beer scene. With breweries from Tyne Valley to Montague and plenty of places between, your biggest challenge might very well be figuring out which breweries to visit during your crawl. Of course, there's always next weekend for Part 2!
Pssst … if you enjoy other beverages too, consider stopping at some of the Island's cideries, distilleries, and wineries! Check out Canada's Food Island gift card directory for a list of participating breweries and other beverage spots.
9. Discover New PEI Flavours and Products
Gourmet mustard, Maritime marzipan, hot sauce, gouda cheese – you name it, PEI's talented and creative artisan food producers are probably making it!

With Christmas waiting in the wings, now's the perfect time to discover new PEI flavours and products for your holiday gatherings and gifting. Of course, you're going to have to make sure those chocolates taste good before you give them to your chocoholic friend – better get two boxes, just so you can 'taste' drive them!
10. Give a Far-Flung Friend or Family Member the Gift of PEI
There are a lot of folks across Canada and beyond that weren't able to visit PEI this year. We're betting you know a few of them. What better way to show them some PEI love than by putting together a care package of PEI goodies that you know they'll love! Whether they'd appreciate sweet treats, a unique artisan product, or a gourmet meal kit featuring PEI lobster + more, there are endless gifting possibilities.

Check out the list of local merchants that are accepting Canada's Food Island gift card and get ready for all the good feels that come with sending a gift in the mail to someone you love!
11. Take a Self-Guided Day Trip!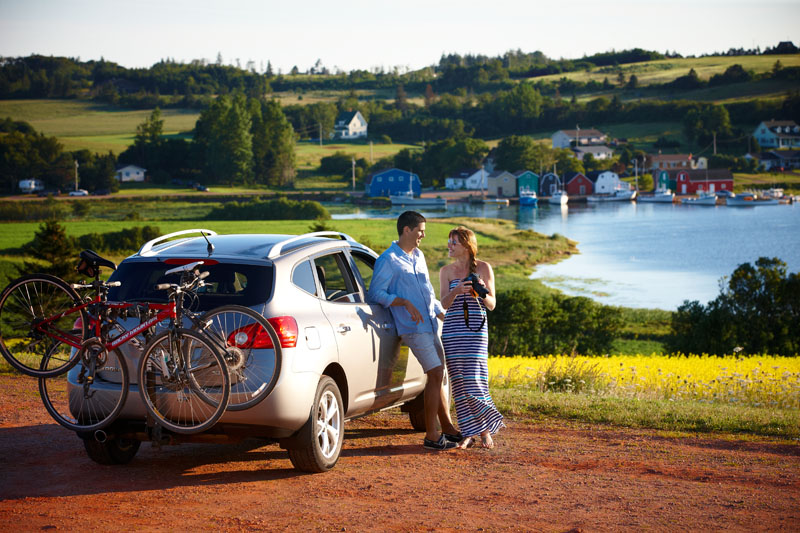 Hit the road with your family or bubble buddies and explore PEI during the height of the fall colours. Craft an itinerary of "must-visits" and make sure it includes places you've never been as well as beloved spots you've not visited in a while.

Want to make a fun mission out of it? Go on a hunt for the best pumpkin-spiced latte or head to some of the Island's bakeries and try to find the most unique harvest-inspired treat.

Make time to stop at roadside farm stands, apple orchards, and other Island gems that are bursting with delicious, edible goodness during the fall.
The possibilities are almost endless when it comes to creating your own self-guided tour of Canada's Food Island. To make your planning a bit easier, why not check out the Canada's Food Island gift card merchant directory and use it as inspiration for your itinerary!