When Canada's Food Island Gift Cards first went on sale at the end of September, we were blown away by how quickly folks across the Island scooped them up. You sure know how to make a gift card feel loved (and sold out)!
Well, we have GREAT news for anyone that missed out on getting their Canada's Food Island gift cards – they're being restocked. As of October 29th, 2020 you'll be able to snag your cards at any of the participating 26 retail locations across PEI.

Speaking of our participating retailers, we want to send a HUGE thank-you to all of our Murphy's Pharmacy, Mel's Convenience, and Co-op store partners for stepping up and helping us ensure Canada's Food Island gift cards are available in communities from tip-to-tip and shore-to-shore of this fair Island. Continue reading for more on these fabulous community-minded retailers – you never know, you might learn something new!
Murphy's Pharmacies
Did you know there are 13 Murphy's Pharmacies across PEI? That means that our Island's urban and rural residents can count on access to pharmacy and health-related services, as well as shopping essentials no matter where they live.

Murphy's Pharmacies have been part of the Island community for over 35 years and remain as committed to serving Islanders as the day they first opened their doors!
Here are a few of the many services offered at their pharmacies and medial centres:
Walk-In Clinics (Charlottetown, Stratford, and Summerside)
Home Delivery
Assessment and Prescribing for Minor Ailments
Emergency Prescription Refills
Flu Vaccine and Other Vaccination Services
Quitting Smoking Consultations
Weight Loss Programs
Heart Health Consultations
Hormone Health Consultations
Diabetes Education and Support
Pain Management Consultations
Home Health Care
Foot Care Services
Workplace Wellness Programs
Several of their locations also offer additional services, such as Canada Post Parcel Pick-up and Maritime Electric Bill Payments.
Murphy's Pharmacies also carry a wide range of retail products including over-the-counter drugs, toiletries, beauty items, greeting cards, and other household items. Some locations also carry grocery items!

They also sell Canada's Food Island Gift Cards at all their locations. Just sayin'!
Mel's Convenience

Mel's Convenience has a very 'PEI' origin story. Over twenty-five years ago, Mel's first opened as a fruit stand in East Royalty. Over time, they added gas pumps to the mix, serving folks driving in and out of Charlottetown. To say that things have changed since those early days a quarter of a century ago would be an understatement!
Today there are nine Mel's Convenience stores across PEI offering Islanders a one-stop-shop for snacks, drinks, gas products, quick food services, and more. Depending on the location, you can pick up a delicious meal from Country Style, MR. SUB, Thai Express, Juice Co. (Charlottetown), Tim Hortons (Cavendish), and/or Robin's (Montague). And, in case you hadn't heard, the Mel's in East Royalty also features a Prince Edward Island Liquor Commission Agency.
Besides delicious eats, gas, and other road trip necessities, you can also pick up your Canada's Food Island Gift Cards from any Mel's location on PEI!
Co-op
PEI is home to 3 Co-op stores with locations from West Prince to Eastern Kings. Member-owned and dedicated to serving their local communities, each Co-op store offers a full line of groceries including meat, bakery goods, produce, and more.
Each Co-op store has its own unique history, but all have served as an integral part of their community's vibrancy and growth. Supporting local farmers, fishers and other food producers has always been core to the mission of Co-op stores. Now part of the Foodland family, Co-op stores continue to uphold their commitment to showcasing local food producers and contribute to the well-being of their respective communities.

Visit your local Co-op in Tignish, O'Leary, or Souris to purchase Canada's Food Island Gift Cards, and get your grocery shopping done at the same time!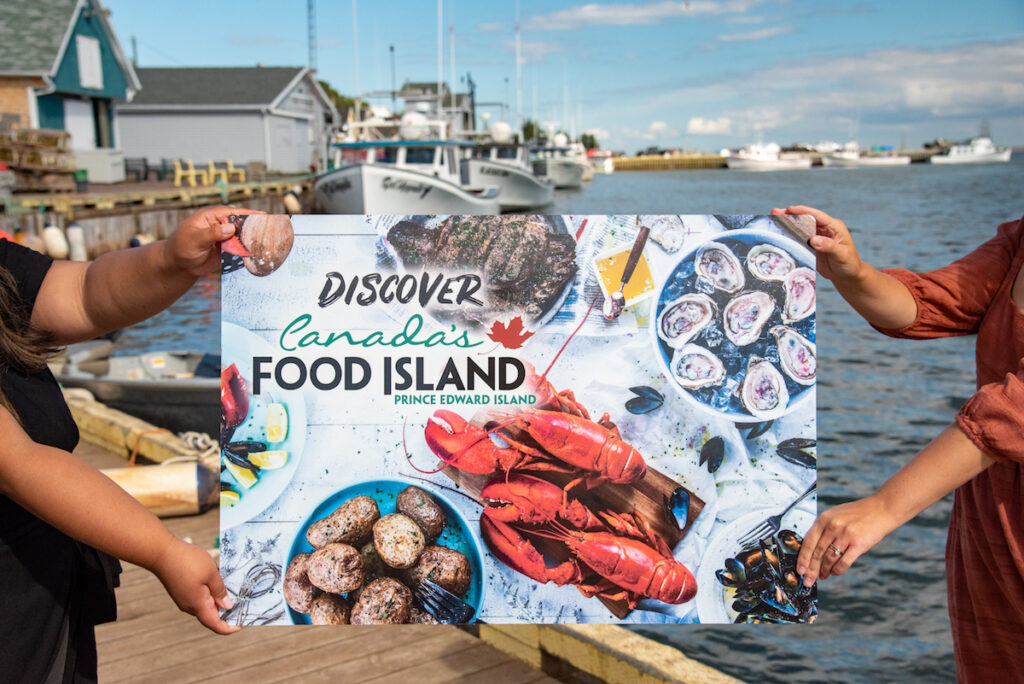 Now that you have the scoop on how much our local retailers contribute to our Island communities and economy, we encourage you to support them with your business! And remember to pick up your Canada's Food Island gift cards while you're there!